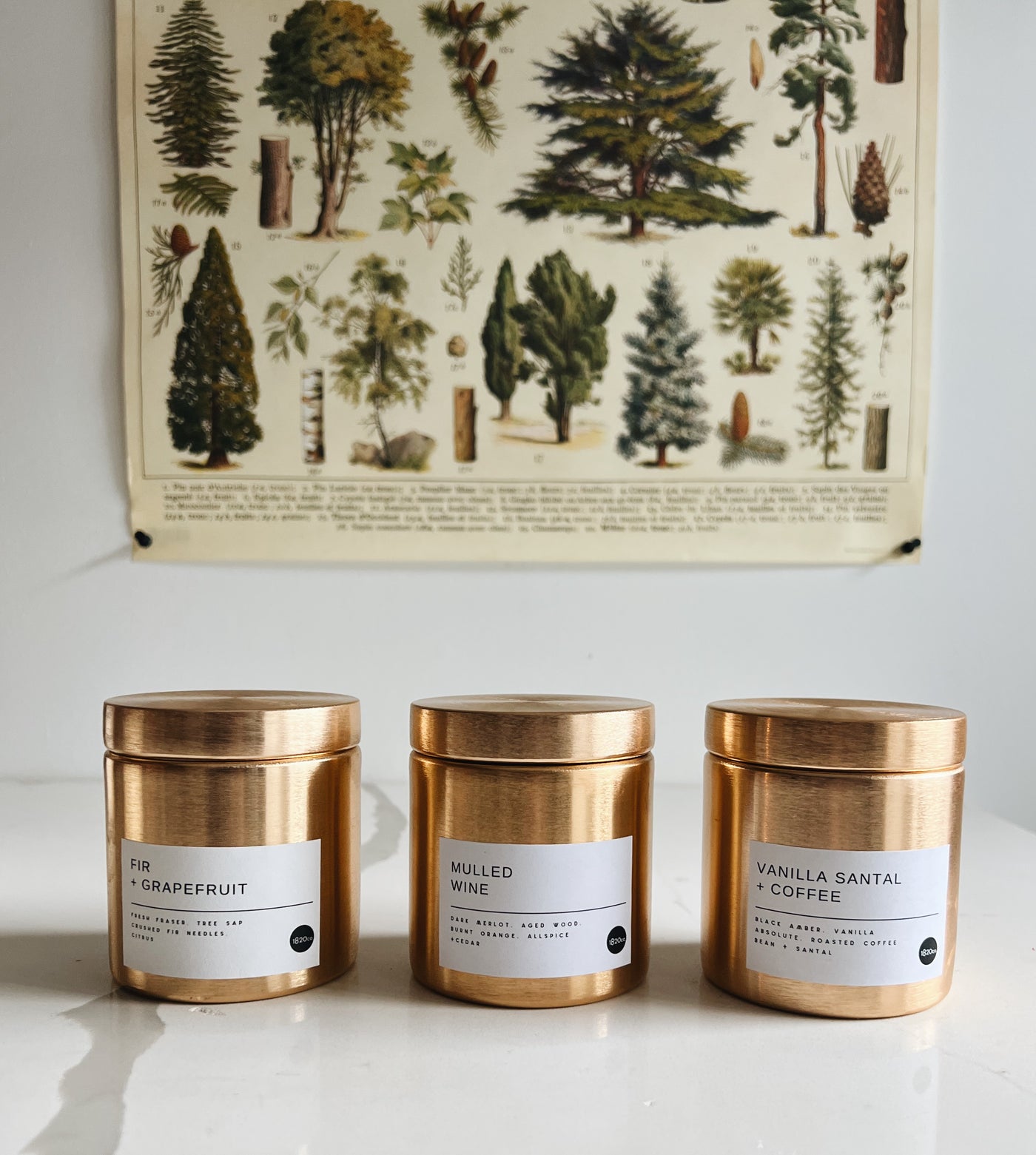 Limited Edition Gold Holiday Candle
$12.95 USD
A limited run of our most popular holiday fragrance in a beautiful gold metal container with lid.  
Fir + Grapefruit (our best selling fresh Frasier Fir + bright subtle grapefruit fragrance)
Mulled Wine ( a celebratory dark merlot, allspice berry, warm subtle spice, orange peel, cedar)
New! GingerSnap (warm ginger,clove,molasses,orange bitters, vanilla + cinnamon) 
New! Forest Floor (cedarwood,juniper berry,moss, olibanum,oakmoss,dirty embers)
New! Misty Mountain (cypress,fir,mountain air,camphor,tonka,birchwood)
Perfect compliment for glimmer and shine for the holiday. 
10 oz fill | 55 hr + burn time | Brushed Gold Metal